Annalies Kalma | Sport
2022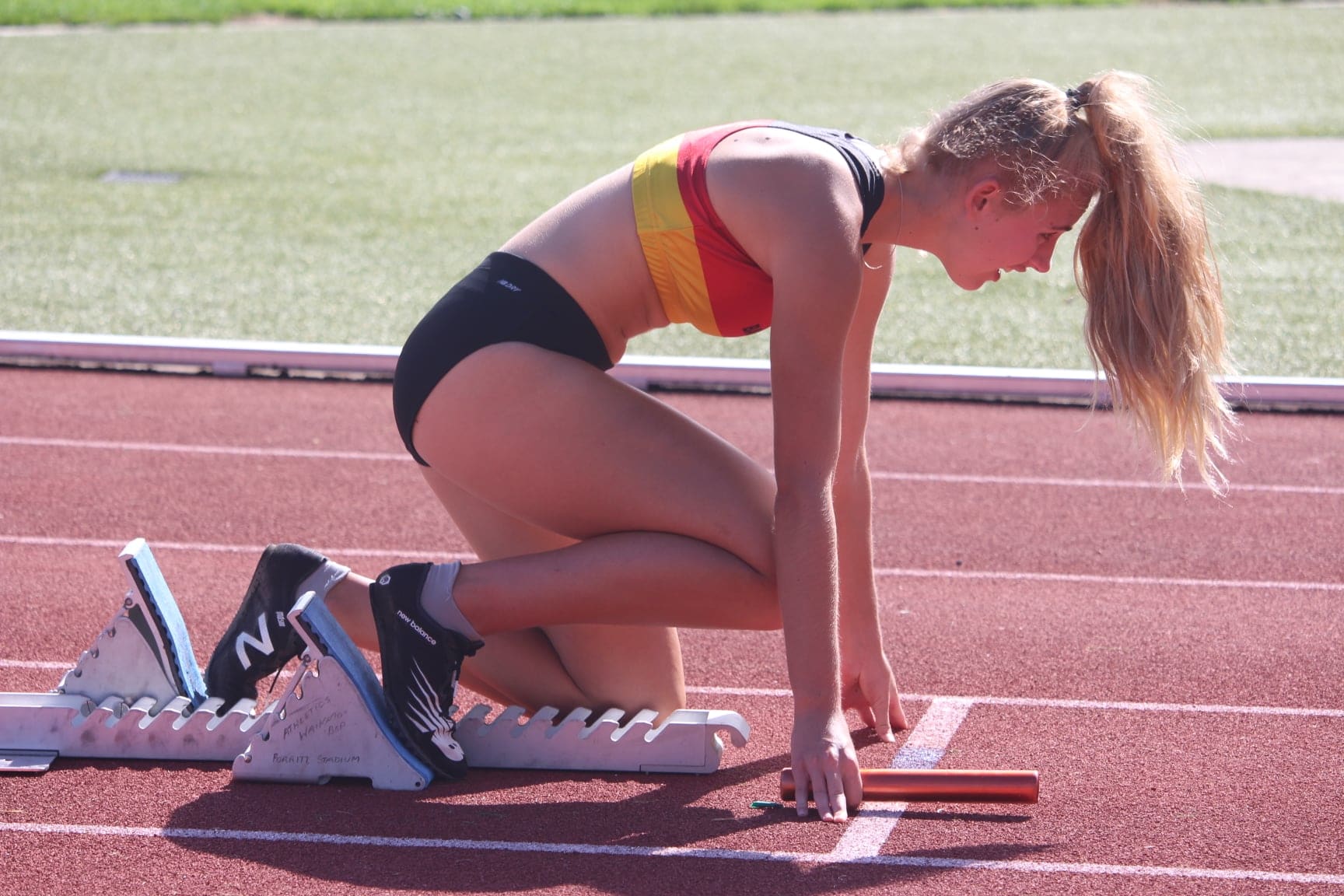 I am 17 years old and in my last year of high school at St Peter's Cambridge. I started training and competing competitively in athletics in the 200m and 400m races when I was 12 years old.
Since then I have developed a love for the challenge and hard work that is required to progress and better yourself in the sport. Throughout my athletics journey I have learnt many valuable lessons about resilience, dedication, mental strength, and work ethic that will help me in all stages in my life in the future. These lessons have helped me to perform to the best of my ability on and off the track. I hold myself to high standards and always give everything 100%, whether it is in training, competing, or my schoolwork.
Throughout my schooling years I have also developed passions for other sports like netball which I played since primary school until year 11 and volleyball which I have played since year 9 until this year. The support given to me by my coach Ange Russek, my parents, and my school has helped me immensely throughout my athletics/sporting career and has made it possible for me to perform at my best in every aspect of my sporting and school life.
This year I am currently ranked the number 1 Under 20/Junior female 400m runner in New Zealand after winning the under 20/Junior 400m title in the National Club champs in March this year. I am also currently ranked number 2 in New Zealand for female Under 20/Junior 200m runners.
Last year at the National club champs I competed in and won the open 400m Senior Women's event.
I was also selected in the national 4x400m relay team to possibly compete at the Under 20 World Champs in Kenya last year but unfortunately Covid-19 made the event unable to happen.
I have represented New Zealand in the Australia Secondary Schools Nationals in December 2018 where I won silver in the under16 age group in the 400m.
My short term goals for the future are to improve even more in my running and secure more personal bests in the 400m and 200m events. I would like to be selected for more New Zealand teams to represent the country in the sport and to also compete well at the national events coming up in the 2021-2022 season. My big long term goals would be to compete in the World University games, Commonwealth and Olympic games. I am really looking forward to where the sport can take me in the future.